Although COVID-19 has left many of us fearful and uncertain for the unforeseeable future, in regards to illness and jobs, Ventura community members have overcome these fears of uncertainty by creatively demonstrating it's one-of-a-kind talents to provide love, support, and encouragement to the Ventura County Medical Center's (VCMC) frontline healthcare workers. It is encouraging seeing people collaborate together, while utilizing their unique gifts, in efforts to flatten the curve and fight the COVID-19 pandemic one-day at a time.
From a group of high school students, known as the StemBassadors, creating over 1,000 face shields for healthcare workers, to the Sewing Brigade sewing numerous cloth masks, Ventura community members demonstrate creativity that not only provides protection for essential workers, but also boosts moral through uplifting decorative designs. Additionally, the band members of Big Bad Voodoo Daddy used their musical talents to put on a virtual concert to raise funds for the Ronald McDonald Family Room at VCMC. Kids are even decorating posters and signs to thank healthcare workers to encourage while fighting the pandemic. Community-based efforts throughout Ventura County illustrate how the power within people and the community support can bring light and positivity during times that may feel scary or lonely.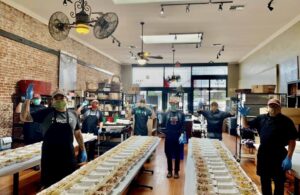 Additionally, generous organizations are continuously donating food, gifts, and protective gear to show their gratitude toward our Ventura County healthcare heroes. For example, Westerlay Orchids and Dream Foundation partnered to show their appreciation by gifting Easter orchids to local healthcare facilities. Similarly, organizations such as Artists for Trauma, Del Monte, and our global partner World Central Kitchen have extended food donations ranging from full meals, to fruit, and coffee. Additional organizations, such as Totally Local VC and Mission Ventura Church donated PPE gloves and hand sanitizer to help replenish limited supplies. These are just a few among many thoughtful organizations contributing to the cause. We are very thankful for all the wonderful community members and partners that have shown generosity during this time. The surplus of donations is keeping the healthcare workers energized and ready to fight the COVID-19 pandemic!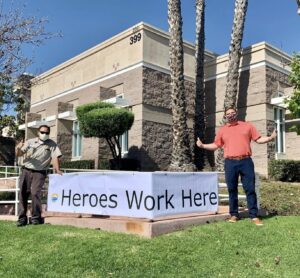 During times of uncertainty, perhaps the best thing each of us can do is reflect on the silver linings that arise. Within Ventura County, we can reflect on the positive camaraderie our community has demonstrated and the bravery that our courageous healthcare workers continue to execute. Presently, patient safety is the highest priority and we thank our selfless healthcare workers for serving us each day. We have just plateaued the COVID journey, but the community partnerships are what continue to strengthen the healthcare workers and maintain positive spirits among community members. Together, the Ventura community will flatten the curve and get through COVID-19!
About the Author: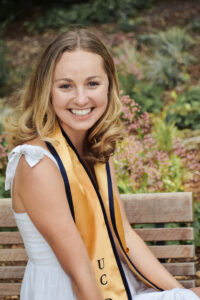 Natalie Cooper is a recent UC Davis graduate. Natalie received her Bachelors of Science in Neurobiology, Physiology, and Behavior with a minor in Public Health, and is interested in providing patient care to diverse population groups and public health initiatives. Natalie is currently working as a Medical Assistant at Ventura Plastic Surgery Specialists as she prepares to apply to Physician's Assistant school in the spring.