Pediatric care is unique in that it requires the accommodation of the whole family during the healing process. Since Ventura County Medical Center (VCMC) provides access to care for those facing barriers, and serves many low-income families, time and resources are limited. Many of these families cannot afford to drive multiple hours a day to access medical appointments for their children as they undergo lengthy, critical treatments. Fortunately, VCMC provides many pediatric services and specialized departments that help minimize transportation and increase accessibility to medical care.
Specifically, the Pediatric Intensive Care Unit (PICU) at VCMC has provided local care to the children of Ventura County since it's reopening in October 2018. The PICU's medical director, Jesse Wyatt, emphasized how efficiency and access are two attributes that make the unit imperative. Ventura County children are provided local healing services with access to the unit's large 8-bed ward. Additionally, the unit offers the convenience of the only sedation service in the county. Dr. Wyatt expressed how "without the PICU at VCMC, a child would have to wait for months to receive treatment down at UCLA; however, now they can be treated within weeks at VCMC." Through the size and services that the PICU provides, medical treatments have become more accessible for children in Ventura County.
Other pediatric facilities at VCMC include: the Neonatal Intensive Care Unit (NICU), the Pediatric Oncology Department, and the future Ronald McDonald Room. The NICU is the oldest of its kind in Ventura County and provides greater access to specialized equipment. The Pediatric Oncology Department has been providing inpatient chemotherapy, procedure sedation, and psycho-social support services since 2008. Additionally, the future Ronald McDonald Room will provide family members a place to sleep and relax, while their child is going through treatment close to home. These services provide vital support to families during the treatment process where medicine cannot.
Pediatric care not only aims to restore the child's health again, but it also must strive to keep the child optimistic throughout the treatment process. By offering local services for children requiring critical care, VCMC has maximized the ability for families to direct their focus on maintaining the happiness of their child. We are very fortunate to have such great pediatric resources available so close to home!
About the Author: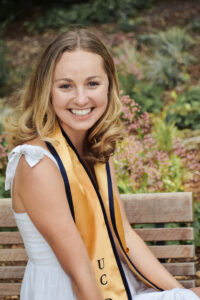 Natalie Cooper is a recent UC Davis graduate. Natalie received her Bachelors of Science in Neurobiology, Physiology, and Behavior with a minor in Public Health, and is interested in providing patient care to diverse population groups and public health initiatives. Natalie is currently working as a Medical Assistant at Ventura Plastic Surgery Specialists as she prepares to apply to Physician's Assistant school in the spring.